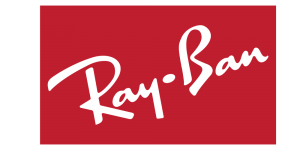 Rayban Iconic sunglasses are a declaration of belonging, style and attitude. Does iconic, unique or the classic image inspire you?
Get inspired by new shapes and new sunglasses concepts for both men and women in different colors, materials and styles. Choose from the Wayfarer range  or Aviator like Tom Cruise!
Raybans are made in Italy and the first Aviator frame was made in the 1930's to help Pilots with altitude sickness.
Rayban G15 sun lenses contain ferrous oxide which absorbs infra-red light, there is an increased amount of IR light near to the equator, so this makes G15 an ideal lens for protection.
Which will you choose? Phone us today to book your free styling consultation!

2

 Style

We help find the right glasses for you
3

 See

See perfectly, look amazing!