What's happening in your practice?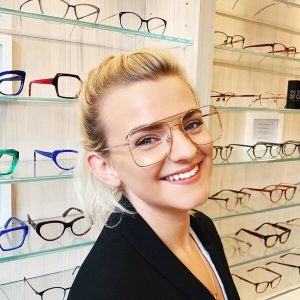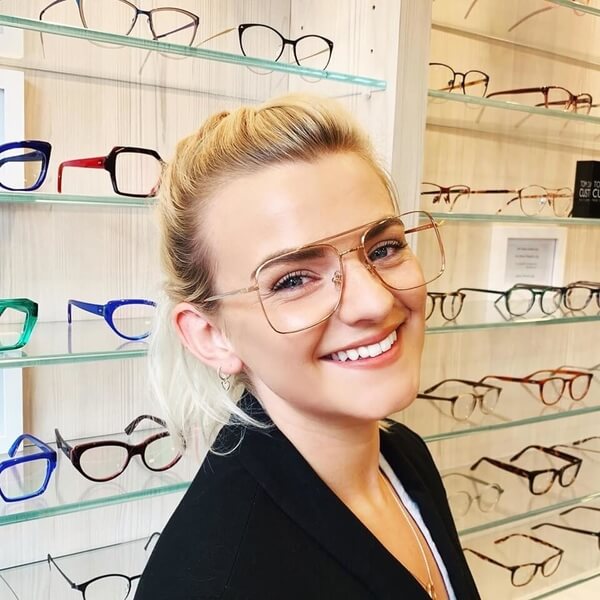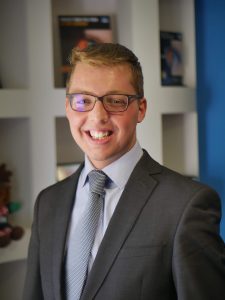 Developing eye care experts
If you're a Nailsea customer, you may have met Kirsty Johnston who joined the practice in the summer. If not, we'd like to introduce you.
Kirsty has just qualified as a dispensing optician which is a fantastic achievement. Her interest in optics began at college where she studied human biology and was fascinated with the human eye and how our vision works. This led to a job with a well-known high street optician before moving to Nailsea to progress her career.
Kirsty told EyeTalk, 'There are so many routes you can take within optics and to work for a business where you can expand your knowledge and continue to learn really appealed to me. I can now put my optical experience to the test and really apply it to my work. It's great being part of a team that provides specialist eye care and gives time to tend to its patients.'
When Kirsty's not working, you'll find her keeping fit or out with friends. But her real passion (as well as optics of course) is charity work. One of her biggest achievements was a trip to Ethiopia with Vision Aid Overseas where she visited hospitals, eye clinics and supported the work of Vision Aid Overseas. While she was there, she managed to fit in the Great Ethiopian Run through the capital city, Addis Ababa alongside 44,000 participants.
Let's hope we can keep up with her as she sprints ahead with her optics career!
Tim Nicholson, Wells Road practice has qualified as a Dispensing Opticians (DO) and Liam Chambers, Gloucester Road practice has finished year two of his DO training. Studying while working full-time is no mean feat but their hard work has paid off and we now have three more experts, including Kirsty Johnston, to look after your eye care needs.
On qualifying, Tim told EyeTalk, "The past 12 months has been fun and challenging. I've been studying low vision which has really given me an insight into what it's like to have a sight-impairment. I'm grateful to those patients who kindly allowed me to count them towards my professional portfolio (anonymously of course!) Gathering patient case studies has been a fascinating journey and building relationships and being a part of people's individual eye care stories has been brilliant. I'm delighted to have qualified. It's so rewarding to translate a patient's appointment into a meaningful change whether that's a visual symptom resolved, a stunning new look, or simply giving a helpful bit of advice at the right time."
Liam told EyeTalk about his experience. "This year I completed a module called the Advanced Ophthalmic Lenses and Ophthalmic Dispensing. I had to apply my knowledge of lenses to benefit patients by ensuring I understood every process of dispensing, including the effect if a lens is positioned too close or too far from the eye for example. A lot of the course is anatomy based and so I learned more about the structure of the eye and about the signs and symptoms of pathologies to allow me to triage patients and write referrals.
Liam now goes into his third year and is a step closing to becoming a fully qualified DO.
Director Gerard Fernandes said "I'm so proud of our dispensing opticians. We made a decision to invest in continuous development of our professionals a few years ago. With 7 dispensing opticians over 3 sites, we will always be able to offer the highest level of expertise in our frame styling and lens dispensing"