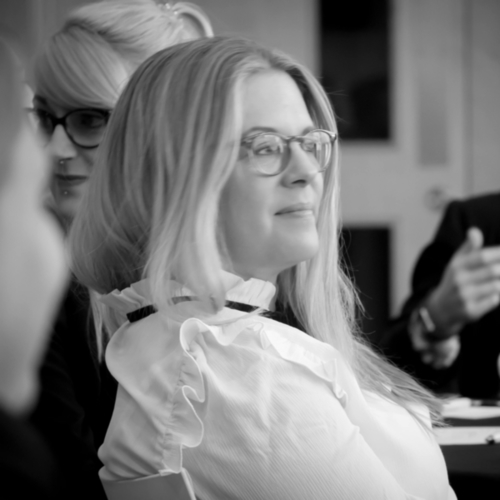 Would you like to be a Dispensing Optician at Lynne Fernandes Optometrists?
Contact our Operations Manager, Kerri Thomas at
info@lynnefernandes.co.uk with a short summary of your experience and aspirations. We'll treat your enquiry with the strictest confidence and get in touch directly
Read on to get a taste of how our Dispensing Opticians feel about their careers at LFO
What led you to a position at Lynne Fernandes Optometrists?
Tim (Wells Road Practice Dispensing Optician) - I've always loved people and science. LFO was the natural choice because patients are always the priority here.
Becky  (Dispensing Optician and Company Trainer)– I was offered the change to train as a dispensing optician at LFO and jumped at the chance: that was 12 years ago!
Kerri (Dispensing Optician and Director of Operations)– I'd become disillusioned after setting up a hugely successful cold start up for a well know national chain and jumped at the chance to work with Gerard. I've now been here 15 years and look forward to spending my whole career at LFO.
Liam (Trainee Dispensing Optician, Gloucester Road practice)– I wanted to further my career and work for an independent company – especially such a well-respected and award-winning practice . I've been here nearly 3 years and will qualify as a dispensing optician all being well in the summer.
Describe a perfect day working at LFO?
Tim - We have a great atmosphere at the Wells Road practice and get on well as a team- this extends to patients; so many of whom we know well. Highlights for me would be finding a patient the perfect pair of specs for them, whether that is a style that suits them, a design which will overcome difficulties at work, or help a child to be more confident at school. There are so many rewards when you're working with unique characters; every day changes depending on what our patients need!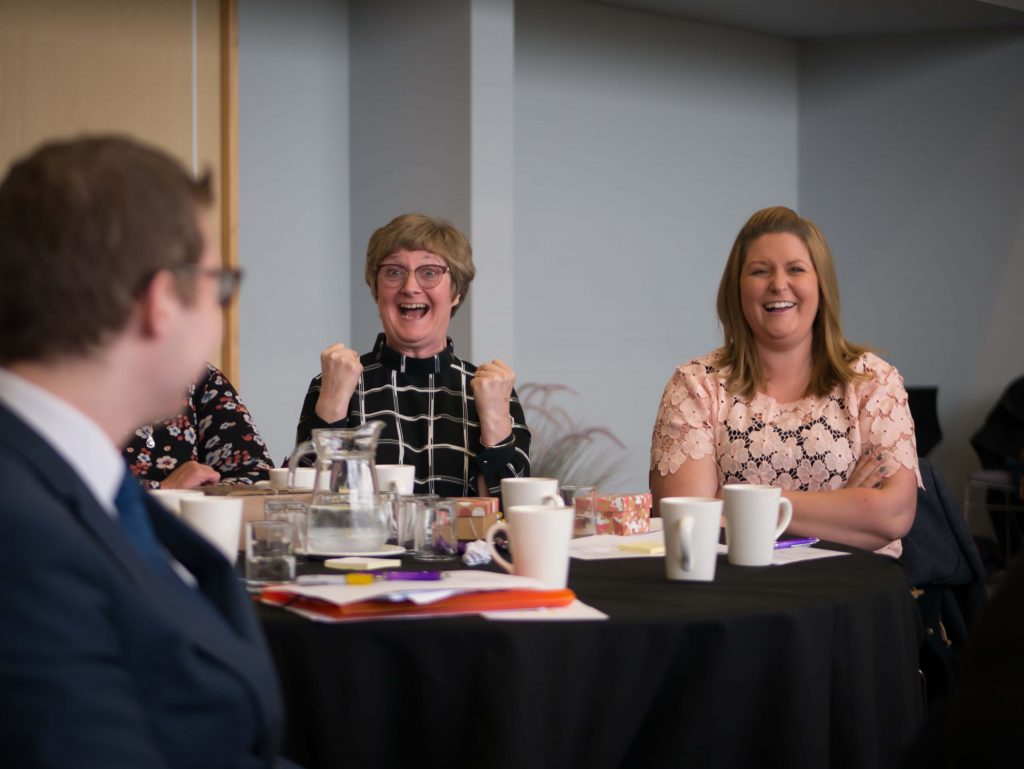 Liam - A good figures day with great teamwork, a touch of fun and delighted patients, and a fully booked clinic with a variety of patients with a variety of needs.
Kerri - Planning future projects to make our patient and team life easier.
Becky - Learning something new, that I can then pass on to all the teams in each practice.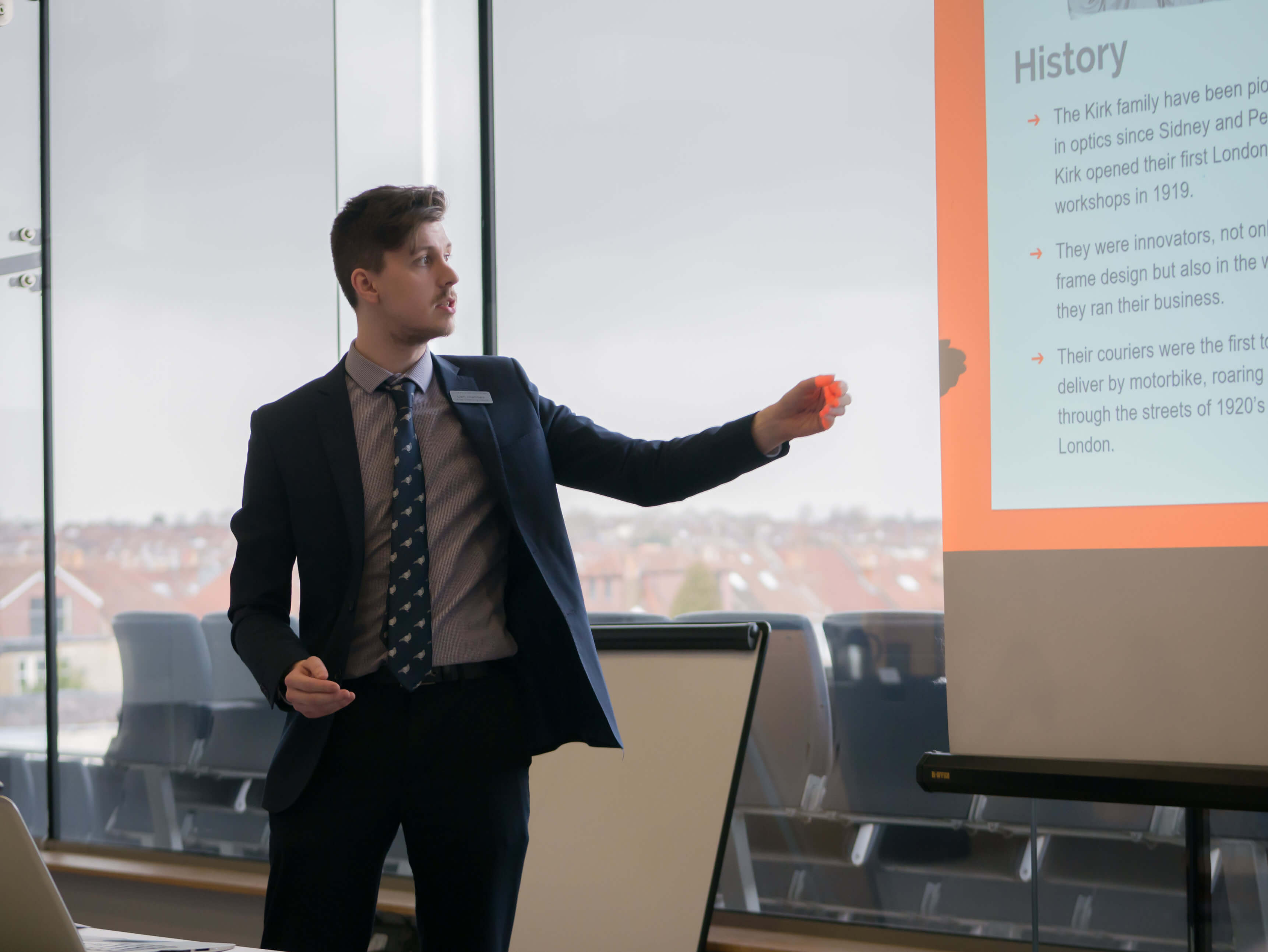 Do you have a particular dispensing interest?
Liam - Everything really but I love making bespoke frames for patients.
Becky - Bespoke frames, ensuring frames fit people's faces perfectly, and colours!!
Tim - I'm really interested in sports-specific eyewear. Favourites have included snooker, tennis, shooting, cycling and golf.
How do you best help patients and customers enjoy their experience at LFO?
Tim - Firstly make them feel totally welcome and offer them a cup of tea or coffee! Introduce myself and the team and try to personalise their experience as much as possible with pre-selecting frames to suit them and taking the time to really get to know them.
Is there anything you struggle with?
After working for the same company for many years you get used to the same ways of working.
At my previous workplace it was very much about volume and 'one size fits all' dispensing.
Now I'm welcomed with a plethora of different options and it's like learning the job all over again!
Becky - Wanting to be able to train all the staff in all aspects, optics is a big world!!
Tim - It's hard when a patient has a vision problem that can't be resolved with specs. Although there is a huge amount we can do to help somebody take advantage of their remaining vision, it's a difficult conversation.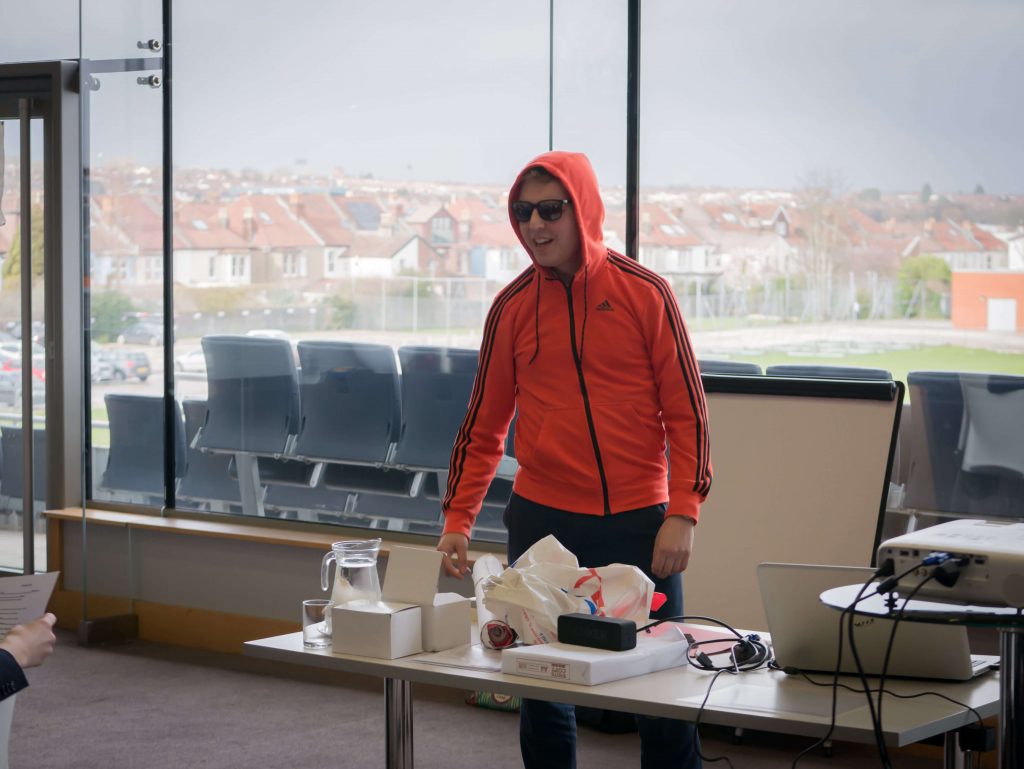 How do you overcome such difficulties?
To work with a close-knit team who have been so supportive, and any questions I had there is always someone there to ask!
The services and products we can offer are so vast and nothing I've ever been used to before.
Becky - Planning and prioritising each practice and all team members
Tim - We all need time to adjust to visual changes; it's really important we give people the space to be informed in a way that suits them. I love the fact that we have the opportunity to speak with and follow up patients, sometimes over several weeks.
It's also great to work in an environment where we're all learning and training through patient feedback, courses and each other.
Are there any specific frame brands that you love to dispense?
Liam - Moscot - due to its history and great styles which have been around for over 100 years. Tom Davies as you can change any and every aspect of them - including colours, measurements etc. and gives the patient a perfect fit. Also, Oakley sports wear as they are just amazing frames and lenses for specific sports.
Tim - I love the timeless aesthetic and originality of Moscot that comes from their 5 generations of family heritage. The vibrancy and tasteful colour settings of Matisse are unique, convey individuality and are appreciated by the artistic community in Totterdown.
Becky - Maui Jim are fantastic sunglasses, with fab lenses, when you show someone the vision through a great quality polarised lens they are wowed. Lindberg are our high end customisable rimless and rimed ranges. They are made of amazing quality materials and the engineering in the frames is far superior to other rimless ranges.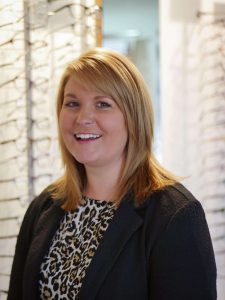 Are there any favourite lenses you enjoy dispensing?
Tim - We're lucky to be able to source lenses from a wide variety of suppliers and can therefore get the very best for each patient. A recent patient had particular needs due to a complicated prescription- I was thankful to be able to pick up the phone to Norville Optical, who specialise in a rare type of lens called a Franklin Split.
Becky - Maui Jim are fantastic sunglasses, with fab lenses, when you show someone the vision through a great quality polarised lens they are wowed
Transitions and the many colours available! Mirror transitions... the technology is incredible.
Lindberg are our high end customisable rimless and rimed ranges. They are made of amazing quality materials and the engineering in the frames is far superior to other rimless ranges.
Kerri - Lindberg or Tom Davies I can make a specific frame, colour or size frame for the patient. So they don't have to compromise or style, comfort or look.
How do you best help patients and customers enjoy their experience at LFO?
Liam - Making it fun, exciting and approachable! Sometimes people find it really tricky picking out glasses (I know I used to!) and we find ways of making the experience easier, friendly and
genuine. By preselecting frames that we know will make a customer we can better match a patients' preference and price.
How have you developed these interests at LFO?
Tim - I've been fortunate to work and study whilst at LFO, in an integrated way. It has been great to be able to go to lectures one day and then know how to look after a patient the next as a result. Special thanks to all the kind patients who have allowed me to research their clinical cases.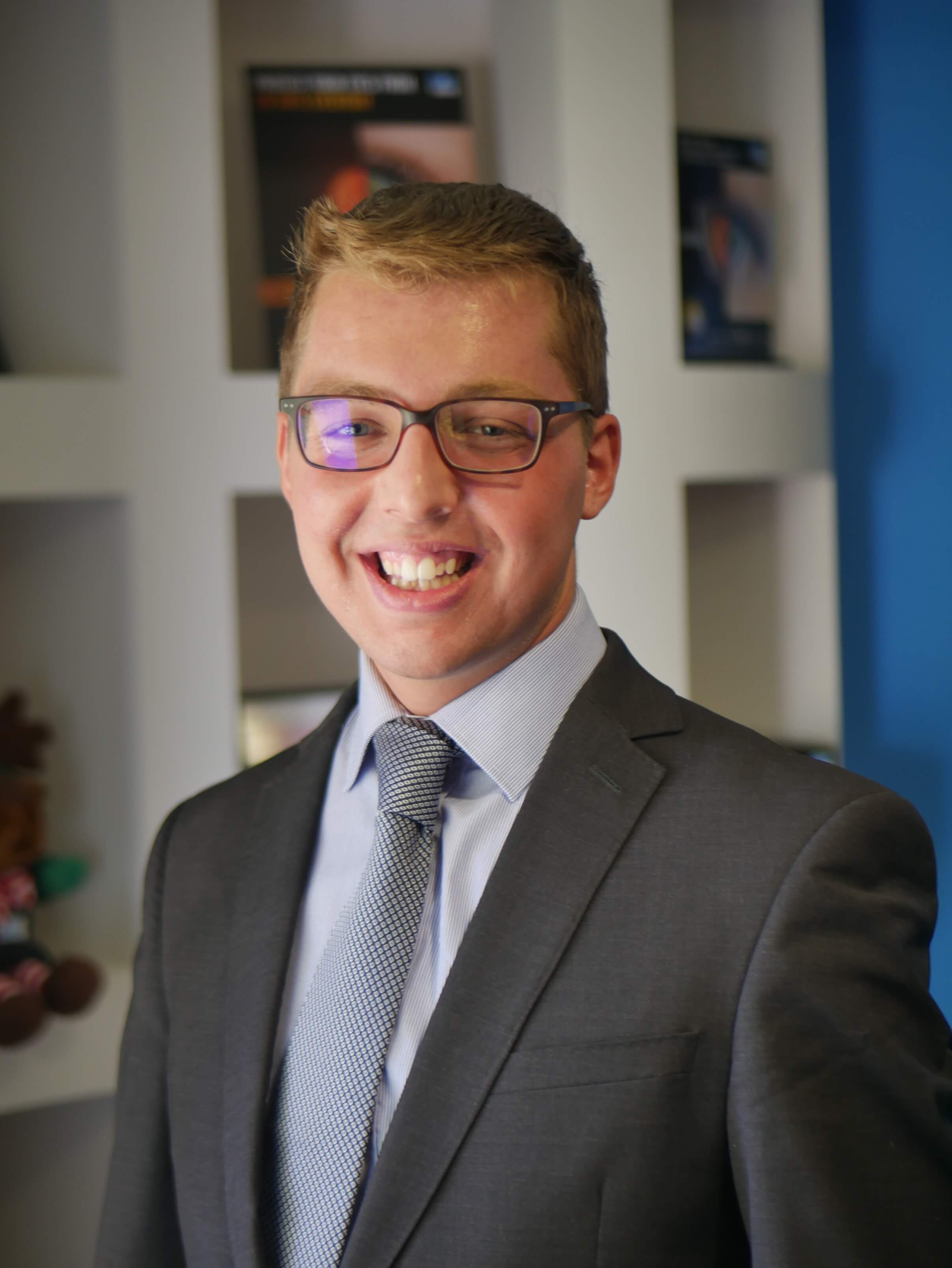 Are there any specific areas where you feel LFO look after routine patients beyond normal high street opticians?
Tim - Everybody's eyes are unique. Having worked in three different Optometrists, I feel able to say that we give a tailored service to individual patients. For example, if a patient has always loved a particular style of sunglasses that we don't have in practice, I have the freedom to track them down. Even from as far afield as Australia!
What tips would you give to others who want to be a dispensing optician at LFO?
Liam - I would say just be yourself, work hard and always muck in with anything that needs doing. Hold high standards, be friendly and become part of the Gloucester Road Community.
Becky - Get yourself into a great independent optician where you're well supported. Then undertake a distance learning course with ABDO college. I thoroughly enjoyed my time training and feel it's the best way to learn alongside working in practice.
Kerri - Come in with your eyes wide open and be prepared to learn more than you think you'll need too. The opportunities are massive.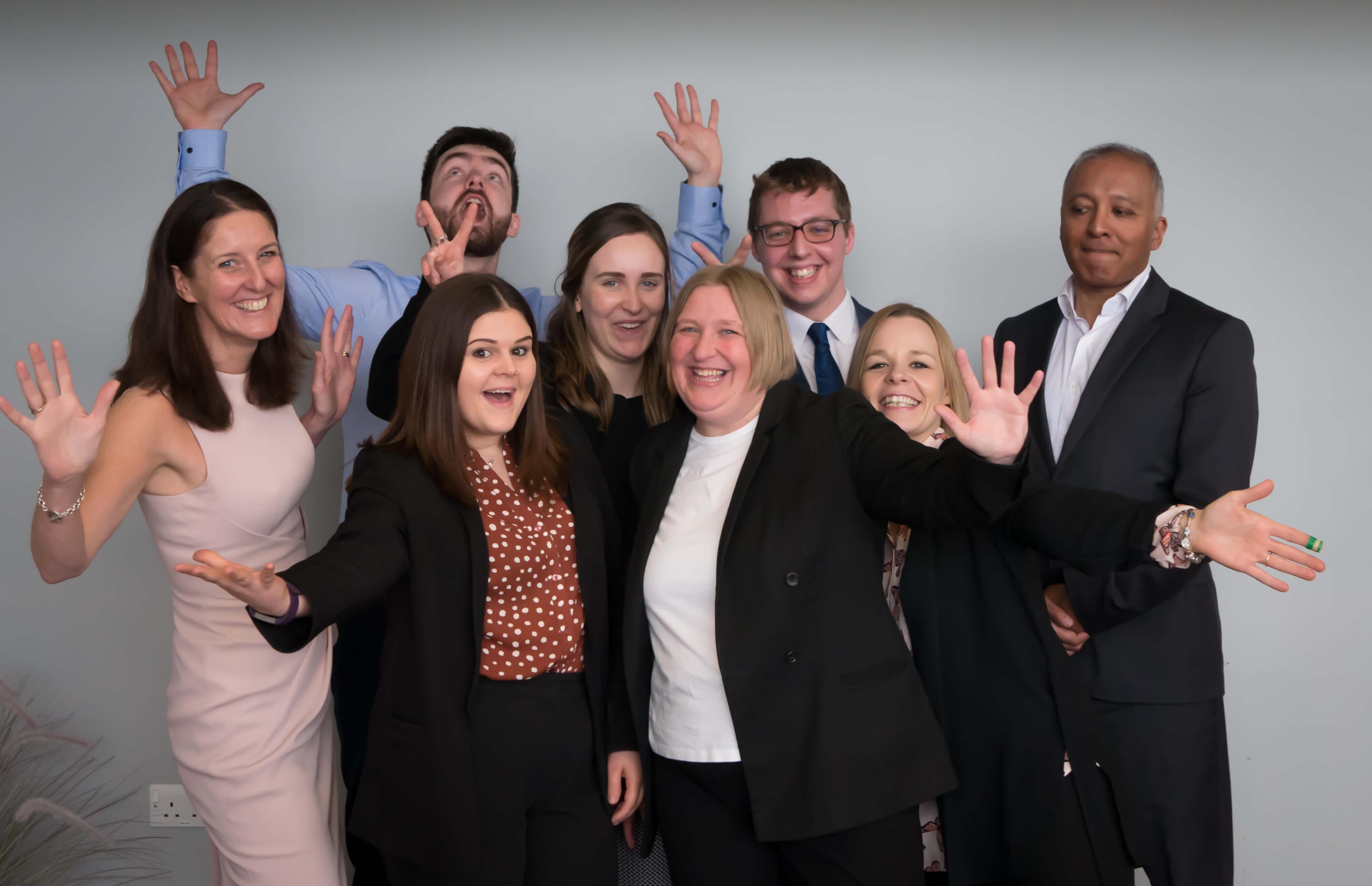 Why should a Dispensing Optician aspire to work at Lynne Fernandes Optometrists?
Liam - I moved to LFO as I felt there were opportunities here I know I wasn't going to receive in my previous role. They are always transparent and helpful and more than happy to give advice, arrange training for you and listen to your ideas and suggestions.
Tim - I wouldn't have had the freedom to implement ideas as quickly elsewhere. For example, I've been trusted to shape our frame collections so soon after qualifying
Kerri - So many, there is no ceiling to development at LFO. I joined to be Dispensing Optician manager of a small practice. Over 15 years, I've been allowed and encouraged to develop to be Operations Manager of a great local independent company that's recognised nationally. The excitement about coming to work is still there...watch this space
Beth - I've worked in management roles for national chains previously. This is the best, most enjoyable position I've had. I'm supported, encouraged and looked after. Cut me open and I have LFO in my heart
Becky – Being company trainer: I've been given objectives, but I'm trusted to train in the way I feel best. I've earned this trust after 12 years: first as a trainee DO, qualifying, managing Wells Road, then Gloucester Road, now to my current role.
It's a fantastic place to work, I enjoy every day, and would recommend it to anyone who has a passion for optics.
At LFO, we passionately believe the professionalism and enthusiasm of great Dispensing Opticians is vital to our business. Send Kerri Thomas an e-mail today at info@lynnefernandes.co.uk to find out more about working here.