What is Enhanced Reader?
A traditional reading lens focusses near vision at a fixed working distance, usually 40cm, where you hold a book
At Lynne Fernandes Optometrists we understand that while you may enjoy reading, you also may use a Kindle, or an iPad, or smart phone, as well as a desk top computer. You might knit, or sew, paint oils or water colours, play the piano or trumpet
Think about it, you will appreciate that you hold a smart phone at a different distance to your iPad. You will may read a broadsheet newspaper at a table, but hold a magazine in your hands. An enhanced reading lens has a subtle variation in the power to encourage your eyes to be relaxed from 25cm to 2m.
We recommend these lenses for anyone who concentrates at near, from professionals working at a desktop computer with side by side screens to anyone who spends over 20 minutes with a digital device or hobby.
Enhanced readers also work very well over contact lenses for those of us over a certain age who need precision vision at work or play
Enhanced reading lenses are great value for money for the benefit they give, but they do require personal precision dispensing. Our skilled dispensing optician will take bespoke measurements to create you the perfect lenses for your lifestyle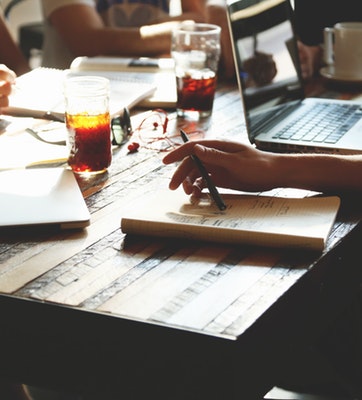 2

 Style

We help find the right glasses for you
3

 See

See perfectly, look amazing!