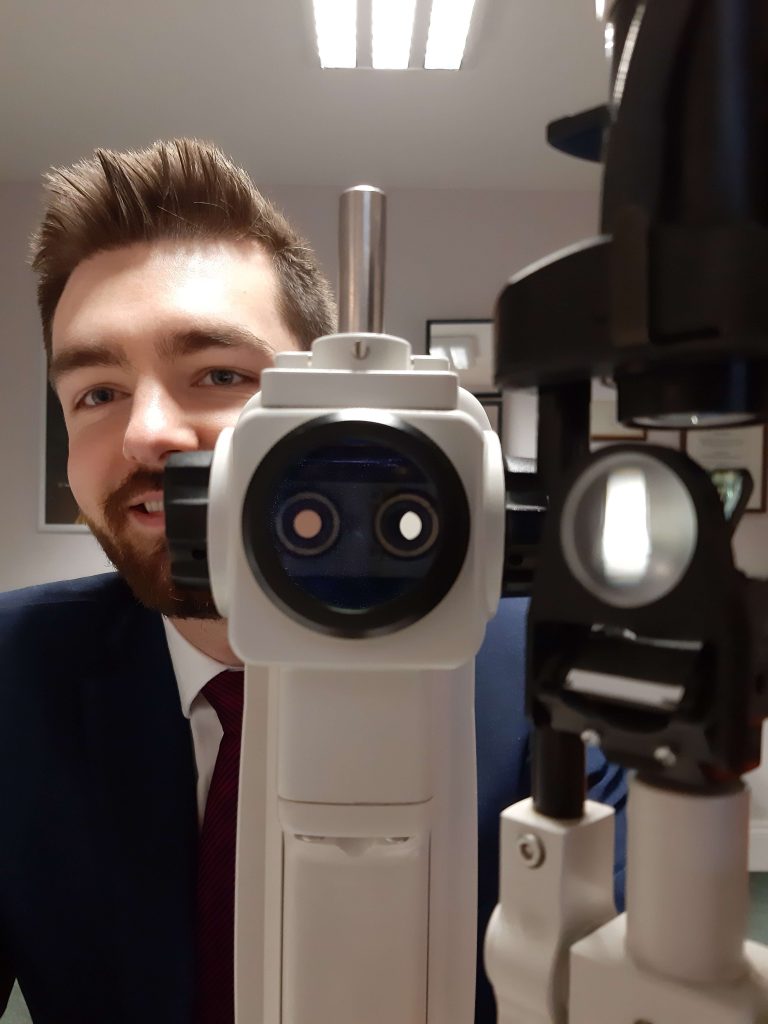 Contact Lynne Fernandes in complete confidence at [email protected] to find out more about joining our team
It's our belief that there's never been such a strong cohort of aspirational motivated optometrists qualifying.
It's easy to find yourself in a dull, uninspiring career driven by KPIs, and unqualified corporate managers. The good news there's always time to change and refocus your career. Here are some reasons why our optometrists joined the LFO team:
Connor - I had moved to Bristol where I began practicing with a high large street multiple Optician and became aware of LFO through word of mouth as a business that allows optometrists to deliver a very patient orientated standard of care.
Rebecca - I wanted to develop my scope of practice beyond the norm and Lynne has such a great reputation in Bristol. It was the obvious choice.
Julie - After working for 2 large optical chains I felt I needed a new challenge. I wanted to develop my clinical skills and work in an environment where I would have the opportunity to provide the highest standard of vision care for my patients.
Sarah - Following maternity leave, I wanted  regular part time hours to fit around childcare. Lynne Fernandes Optometrists has always been regarded as excelling clinically. It was clear that an independent practice would provide an exciting place to explore my professional capabilities, pursue further career development, and give excellent clinical care: I began employed work with Lynne Fernandes Optometrists in 2016.
Gerard - Lynne and I set up Lynne Fernandes Optometrists in 2000 to fulfill our desire and ambition to prove that excellent clinical care could work within an optometry business.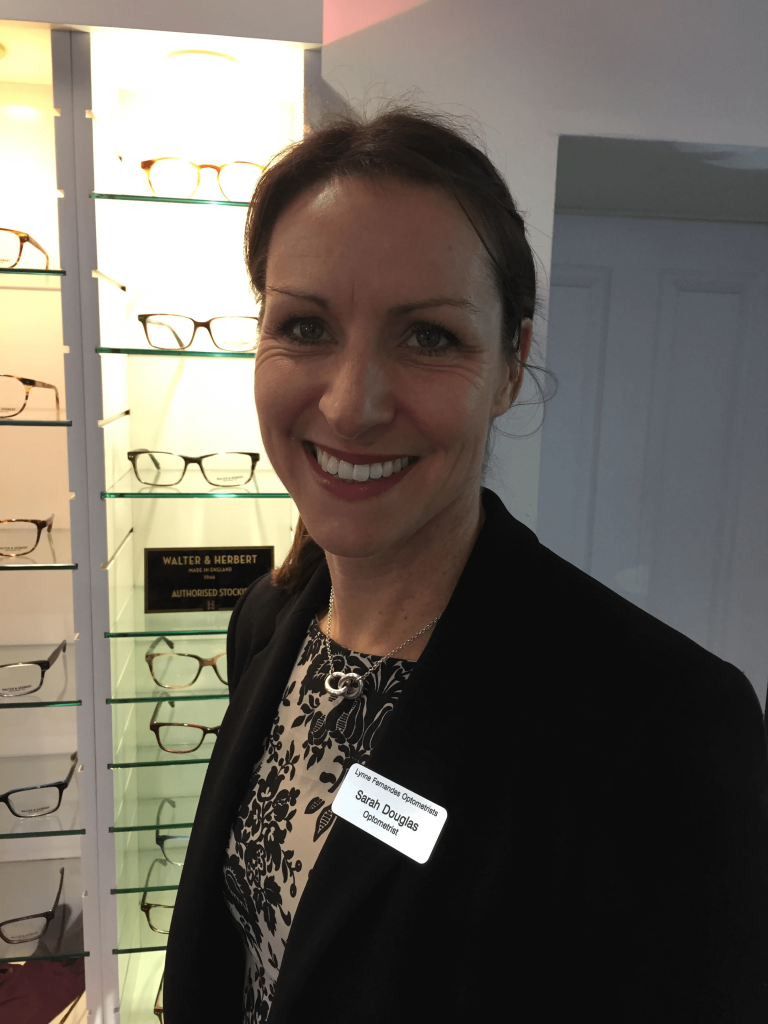 When did you last have a great day at work? Did anyone care? Will it be a great day tomorrow? Does it matter that this is it for the rest of your working life?
Part of our vision is to provide a great, fulfilling day for all of our optometrists, every day. Here's what they have to say about what makes for a good day at work: 
Connor - Getting to know my patients and interacting with them, often chatting about how they are getting on and what that have been up to since their last visit.
I particularly enjoy helping patients with any issues they have and feeling like I have made a difference and improved an aspect to their day to day life. Experience has helped me value my own time and as reassurance.
Julie - A perfect day working at Lynne Fernandes Optometrists would be a day where I can concentrate on providing my patients with a high level of clinical care. This would usually take the form of EyeSense where I use a range of more in-depth tests give a better insight into how the eyes are functioning.
Rebecca - Doing loads of advanced eye exams and eyesense appointments so that I know I am doing everything I possibly can for each specific patient.
Sarah - A great day at Lynne Fernandes is one with a varied clinic including sight tests, contact lens checks, advanced tests, and testing children.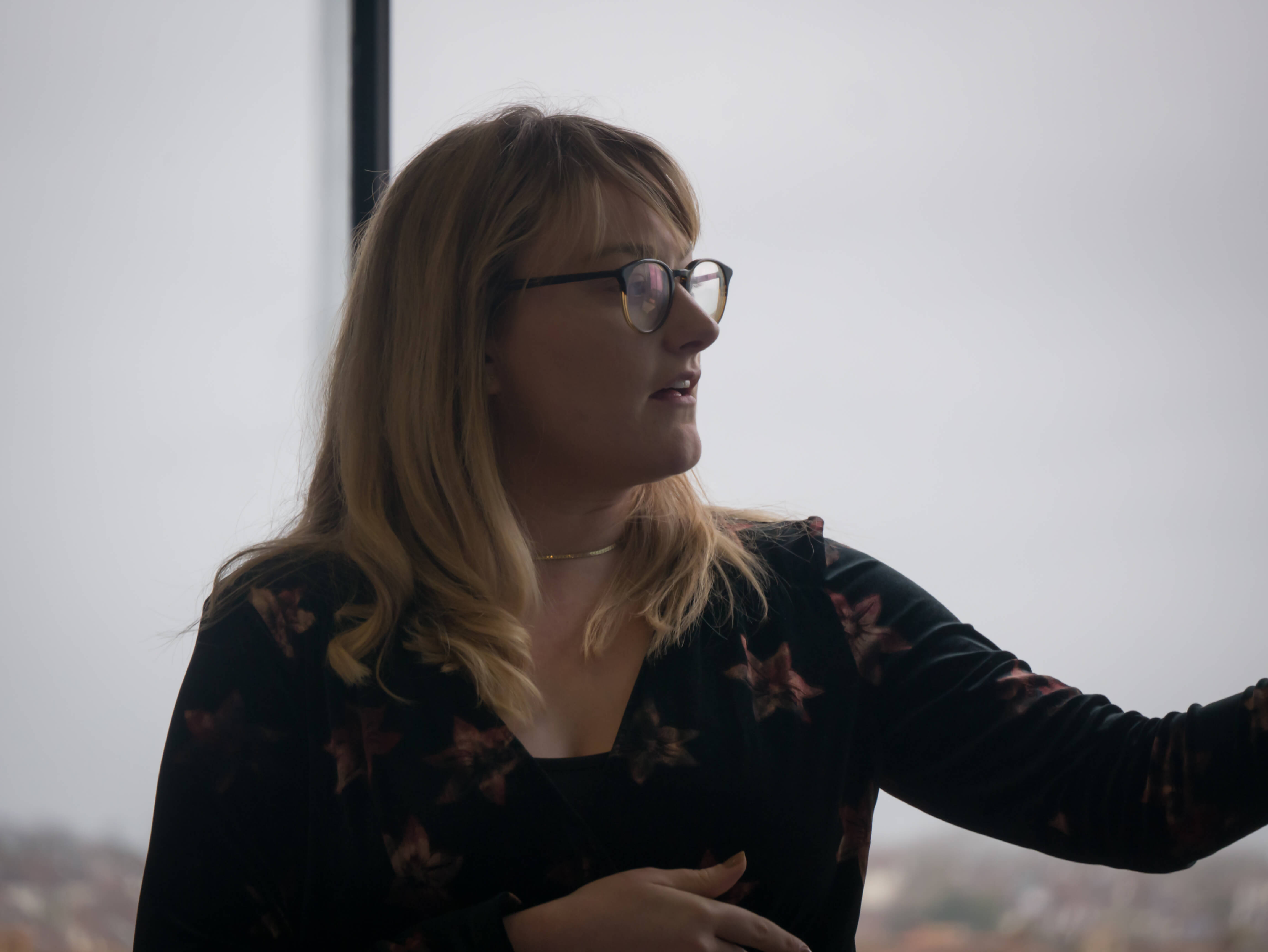 With more and more optometrists gaining higher qualifications, from post graduate certificates to Independent Prescribing, the potential for community optometry has never been greater.
However, with a fast moving profession working within a cash starved NHS, the ability to fulfil your clinical abilities is constrained within traditional opticians. Our clinicians have a range of qualifications and abilities, with a high minimum standard. Some of our optometrists have particular specialities, others thrive on developing in a specific area.
Julie - I have a particular clinical interest in conditions which affect the retina such as Age-Related Macular Degeneration.
Connor - Dry eye and ocular disease on the Ocular surface & adnexa. 
Rebecca - I have a particular interest in glaucoma with higher certification in monitoring those at a higher risk of developing the condition. I also have interests in emergency eye care and treating anterior ocular pathology including specialist contact lens fitting. 
Sarah - I help run myopia control clinics and I am passionate about myopia control especially as my children are part of the scheme.
Gerard and Lynne are experienced optometrists, recognised nationally, with the highest post graduate qualifications in Glaucoma and Independent Prescribing. Lynne Fernandes Optometrists is chosen for the best clinical trials such as MiSight and Fenetre.
It is a great pleasure to mentor our colleagues in developing their careers to provide the best clinical care. We've been through training, exams, with success and failure.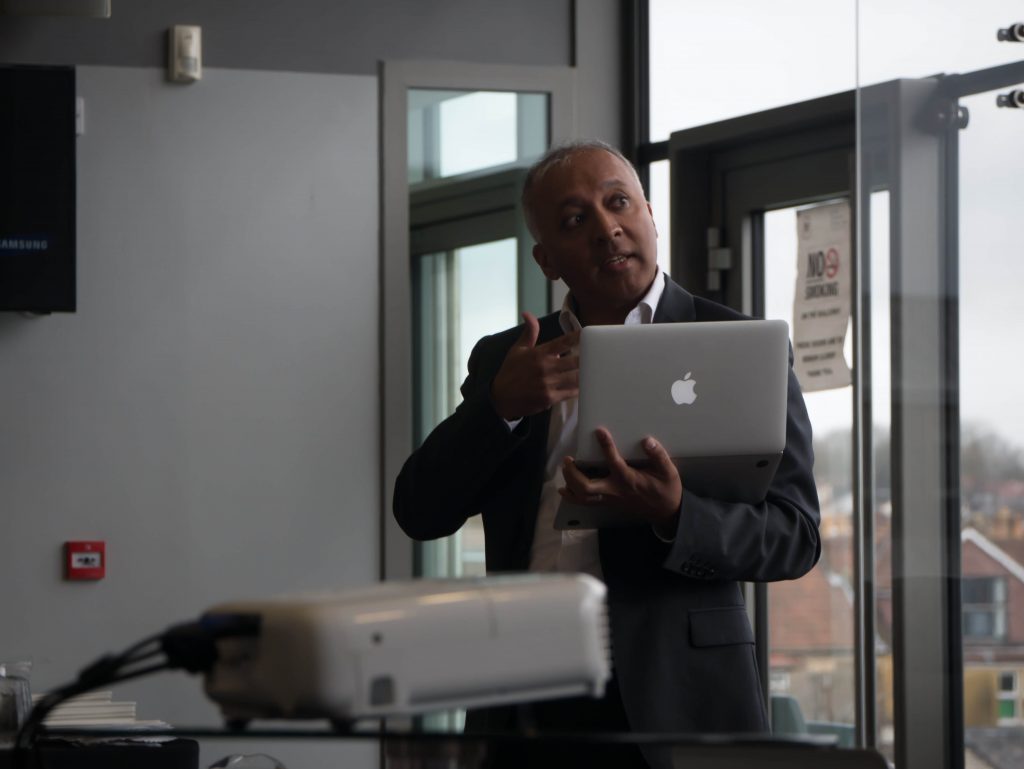 Connor - I have worked with clinical directors to develop a clinic for dry eyes & anterior eye disease. I have completed further training in this area. (Dry eye workshop & CET)
I practice regularly in this capacity to keep my hands-on skills at a good level.
Rebecca - I have qualified as an Independent Prescriber to better facilitate the emergency requirements of patients particularly those who don't have the tine to wait 4 hours in A&E. We have a lot of glaucoma patients at LFO so I did a post graduate qualification in glaucoma to better understand the pathology in order to explain things to patients and monitor those at high risk more accurately.
Sarah - I have studied myopia management via the Brian Holden Vision Institute, www.bhvi.org and keep up to date with the latest thinking and research in Myopia management
I have studied and am accredited to be part of the Fenetre study, a national project researching the monitoring of patients with Wet AMD in community.
Julie - I have developed my skills in this area by carrying out continued education, particularly in the assessment of macular conditions with the OCT. I have also gained accreditation to take part in the Fenetre study in order to monitor patients with stable wet AMD in the Bristol area.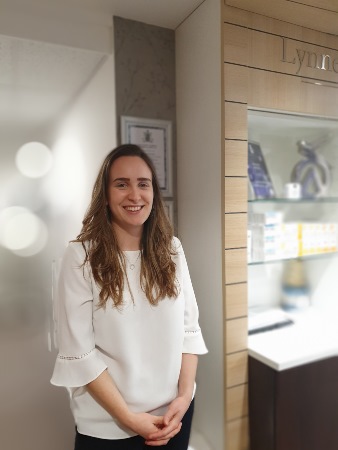 It's so easy to work for a faceless corporate or feel unappreciated by the retail machine. How can you develop at your pace, with respect and guidance?
Connor - I have had an opportunity to develop a clinic that is of interest to me and make changes across the business as a result. And add an extra professional interest / qualification to my skill set.
Julie - My next step would be to continue to improve my clinical skills by gaining an additional qualification in a specialist area & become an independent prescribing Optometrist.
Rebecca - I am working towards higher qualifications in glaucoma. I have had a paper for an international journal Acta Ophthalmologica published regarding glaucoma surgery and the quality of online resources for patient education. As a company, we are part of a national study by Moorfields hospital to monitor stable wet AMD patients which will be a huge relief to NHS services and also the patients themselves.
Sarah - I would like to continue developing in myopia control including collecting data showing effectivity of treatment in patients. I may pursue Independent Prescribing status in the future. 
How do your aspirations for the future match these of our optometrists?
Connor - To further develop and train to stay relevant as a clinical optometrist in years to come.

To consider further business opportunities that may allow me to progress financially
I'm looking forward to seeing what the next couple of years brings for our practice and hearing what Lynne and Gerard have planned moving forward.

Sarah - I am keen to keep abreast of myopia control treatment options and research and to continue to feed that into our clinics.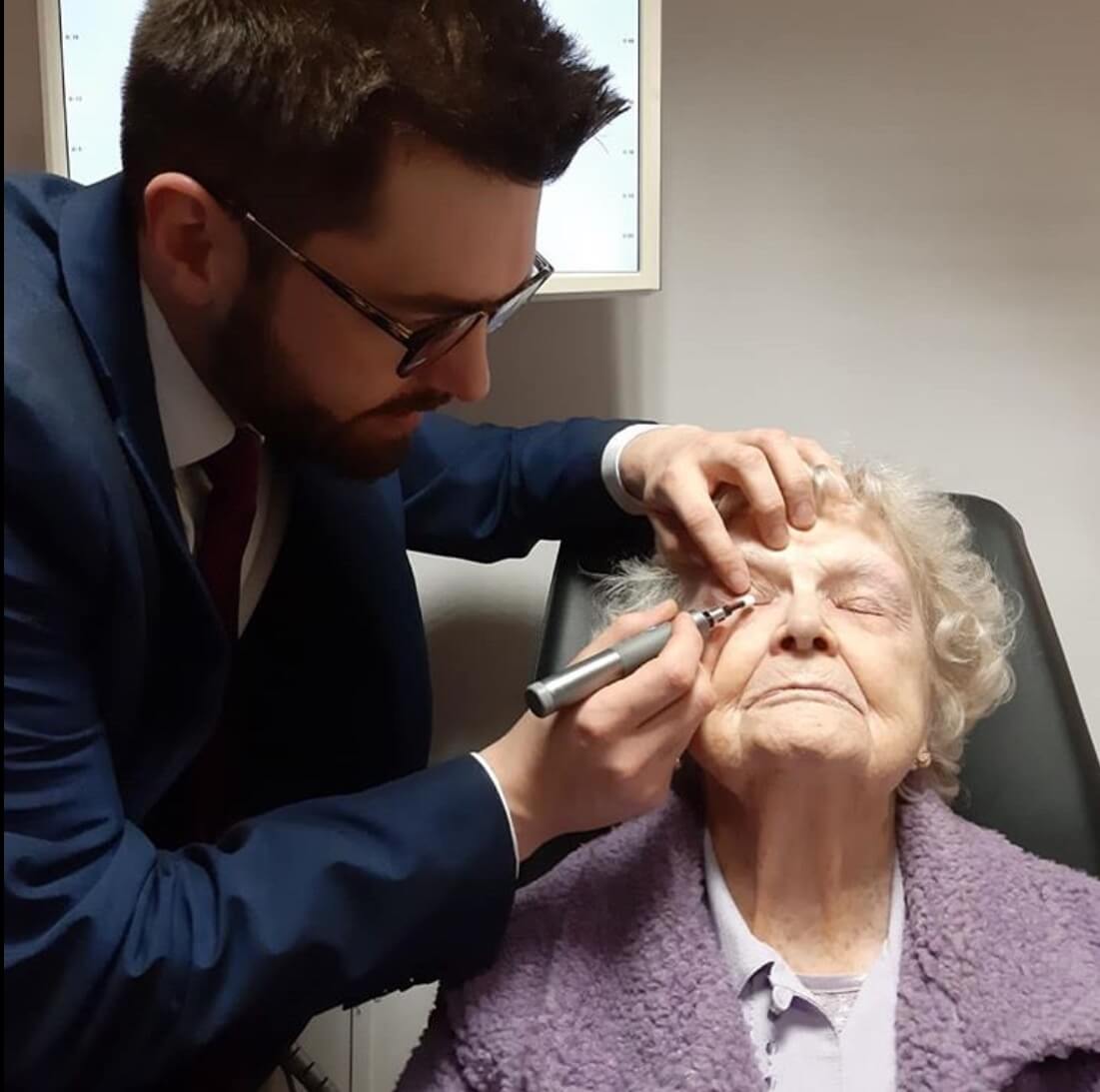 Julie - My ambitions for the future of Lynne Fernandes Optometrists would be to lead the way forward in advanced eye care through our skills and the latest technology.
Gerard - There's so much community optometry could be doing to make people's lives better. LFO proves it can be done, in a financially sustainable way. We make people's lives better, by treating dry eye, blepharitis, managing myopia, find glaucoma earlier, providing consistency and communication for those with AMD. I believe we have proved that the model works.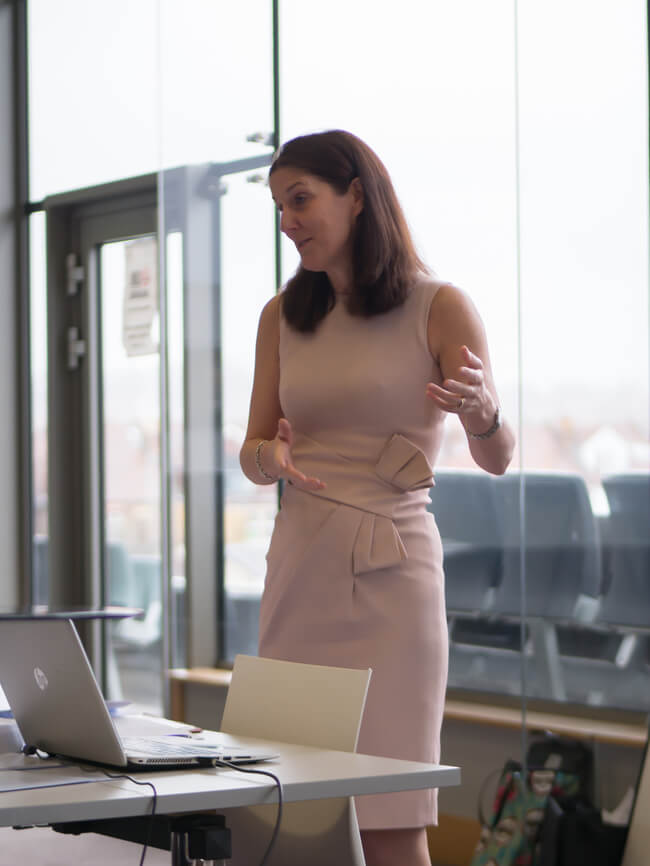 What tips would you give to others who want to be an optometrist at LFO?
Rebecca - Do it! It's not the easiest: but that's what makes it so great.
Sarah - Working at LFO is extremely rewarding and brings great opportunity to develop your interests and strengths in Optometry. There is clinical freedom combined with incredible support from Lynne and Gerard, the company directors. It's a company where you can flourish and develop.
Julie - Lynne, Gerard and Kerri always encourage further development and have given me the opportunity to attend courses and develop an area of expertise. They also arrange quarterly Peer Discussion meetings where we can discuss clinical cases and learn from each other.
Gerard - Take a chance and just send us a CV. We don't need to advertise for optometrists, because we're a highly desired place to work and keep a list of interested Optometrists. Put you name down, we'll contact you when there's an opportunity…what's the worst that can happen?
Ever worked for a rock star optometrist? They have a title, they have the experience, but the glory is all theirs: your role is to provide support to their greatness. Lynne and Gerard have no interest in you contributing to their publicity, they just want you to succeed, you to be the star, all in the greater good of community optometry and the best patient care.
Connor - I have had an opportunity to develop a clinic that is of interest to me and make changes across the business as a result.
I have been given the opportunity to attend various meetings i.e. Opticians Awards, BCLA, the National OCT conference.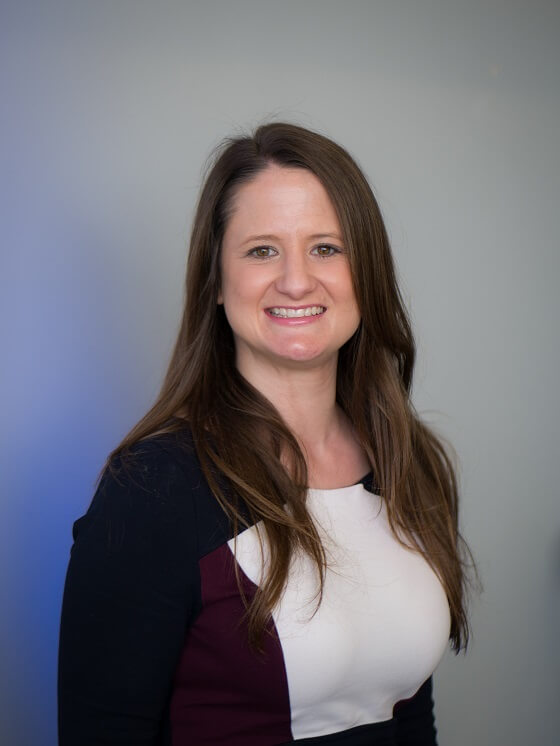 Rebecca - They are just very supportive in whatever you want to do yourself. They have the experience and the knowledge to guide you down the right road to achieve your goals.
I have learnt so much through working at Lynne Fernandes from all my colleagues. I am a confident dry eye practitioner including gland expression, blephex, punctal plugs and syringing. I am confident in myopia control advice and treatment.
Sarah - Lynne and Gerard are kind, compassionate and empathetic. They are always available to support and encourage and I appreciate the flexibility they offer for a working mum of four.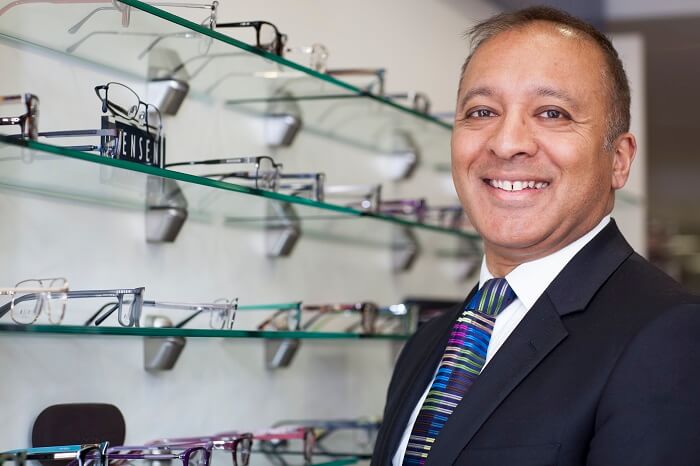 We do not advertise for optometrists, but if you want a great career and are prepared to put in a little effort; send us an email to [email protected], and we'll send you an application form. We'll keep your details on record in the strictest confidence (2 people will know).
If you would like to attend our Peer Discussion, we send a random invite to external optometrists quarterly. Email us on [email protected], and we'll let you know what's next.
If you are a newly qualified optometrist and want unbiased advice about potential career options, from one of our directors, (this doesn't have to be at LFO, but we want to help), email us [email protected] and we'll get in touch with potential times.