Seeing a Better World
Here at Lynne Fernandes Optometrists, we feel passionately about helping people less fortunate than ourselves. This year we are supporting the charities below, whose work we admire and support as we feel they are making such a positive contribution to those in need in our society.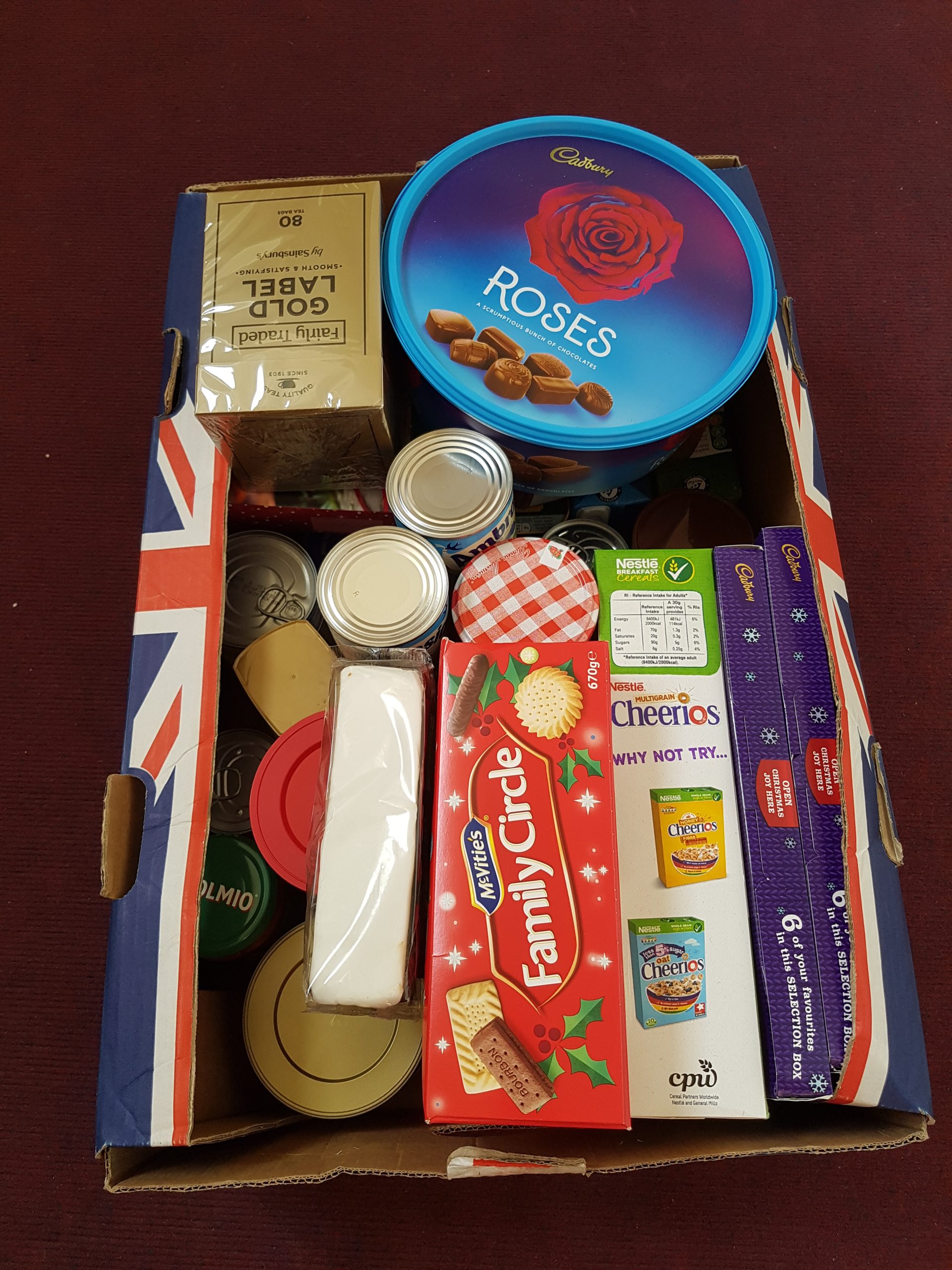 The foodbank very simply provides three days of nutritionally balanced emergency food and support to local people in crisis. Here's a photo of a typical box. Did you know that 1 in 5 people in the UK now live below the poverty line? We felt we had to take action and support this worthy cause. Here's the link to find out more.
This charity provides emergency night shelter and breakfast to people experiencing homelessness in Bristol, 365 days of the year. They also have a day provision for young homeless people, and a community liaison to help support those in need. Manon, Practice Manager of our Gloucester Road practice, has a regular Christmas slot, helping in the food kitchen and also repairing glasses. We love their video!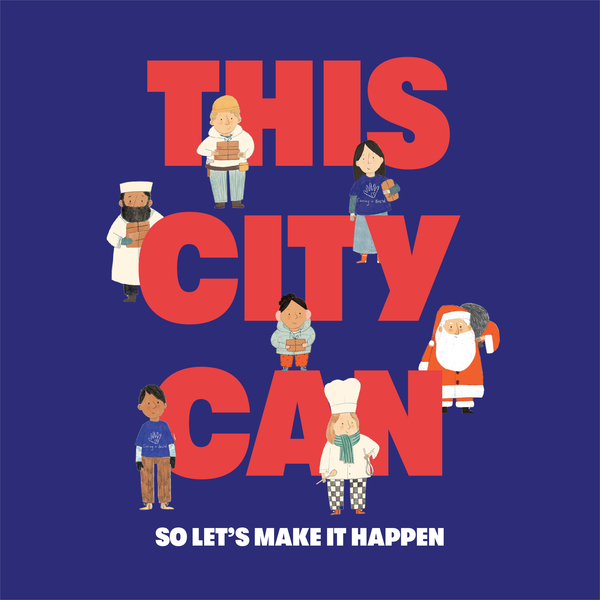 Nailsea Community Group

This community group is helping local families all year round and helping children on pupil premium over the school holidays. Although the government will support these families in some way, this group aims to provide each eligible child with £10 worth of food to ensure no one in the family goes hungry over the holidays. The food bags will contain items such as bread, baked beans, juice, potatoes, eggs, fruit etc. The bags will be delivered to the school during the last week of term so parents can collect them. We are delighted to have been able to support this community action.
St Peter's Hospice

Liam recently shaved his gorgeous locks to raise a whopping £650 for St Peter's Hospice, a charity that has supported many people through tough times, and is consequently dear to our hearts. Well done Liam! Hope the cat approves!
Katie supporting St Peter's Hospice
Peter's
skyscraper
Katie abseiled from Bristol's tallest sky scraper to raise money in memory of her mum who lost her life to cancer back in 2019.
She says "It was probably the most terrifying thing I have ever done, but was so worth it as St Peter's Hospice are such a fantastic charity.
St Peter's Hospice is very close to my heart, and I know they have touched the lives of many families and individuals across Bristol. The work they do is simply amazing; the whole team, from the volunteers to the doctors and nurses, are so dedicated to the work they do. I'm so grateful to them and the help they gave to me, my mum, and my family. They really do deserve every penny they receive! I cannot thank them enough!
If anyone would like to donate to St Peters, please find the link here. It really is a great charity and one that I will stand by now for life.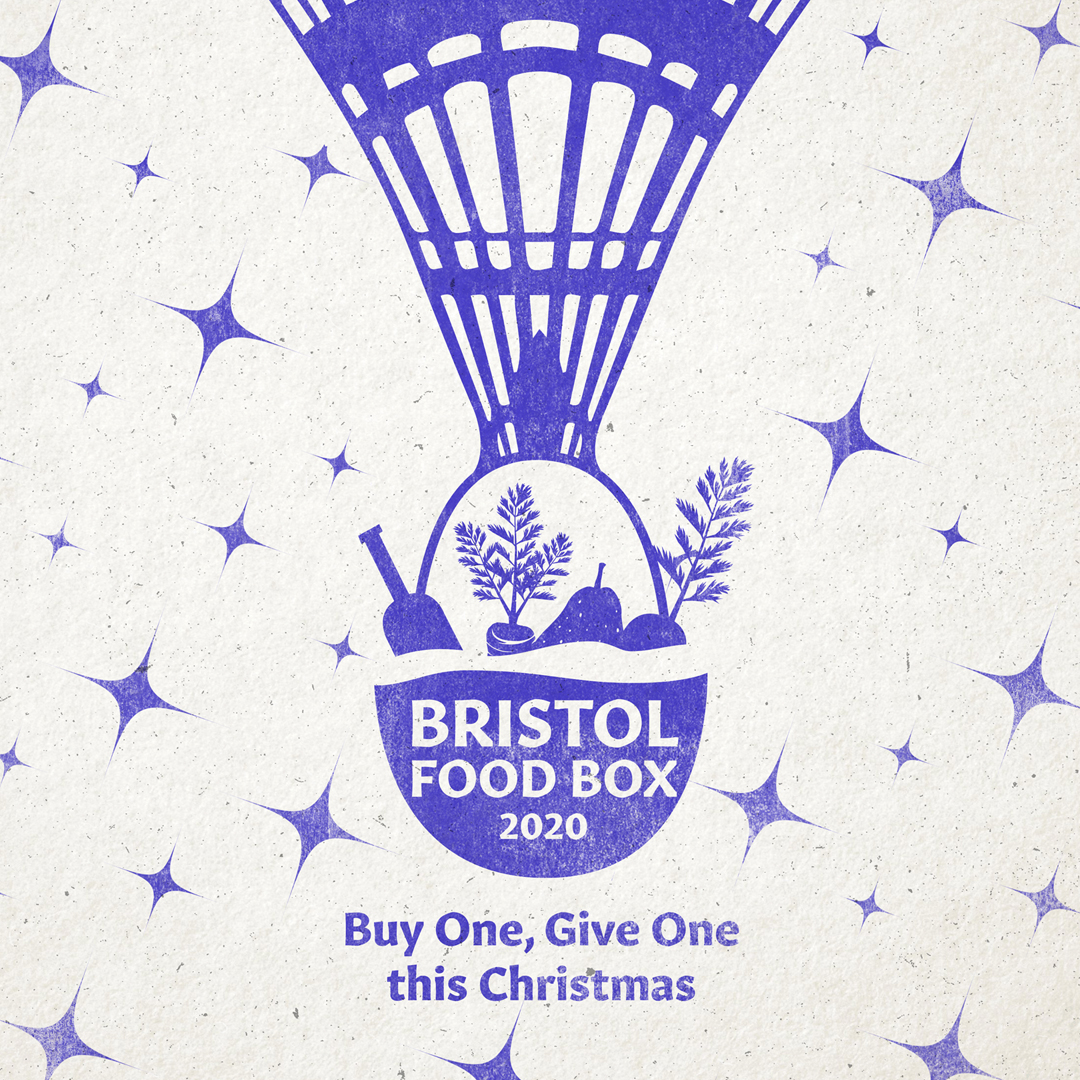 This amazing band of restauranters and cafe owners have struggled throughout the Covid crisis. But rather than look inwards, they banded together to support each other and help those less fortunate than themselves. They have set up Christmas food boxes. Costing just £18.50 each, they supply a family in need with all the essentials. We felt it imperative to support such a worthy cause this year.
We have supported Guide Dogs UK for many years. Partly because it means we have frequent visits from our gorgeous 4-legged friends, but also because this charity provides a lifeline of support for people with visual difficulties to enable them to maintain full, independent lives.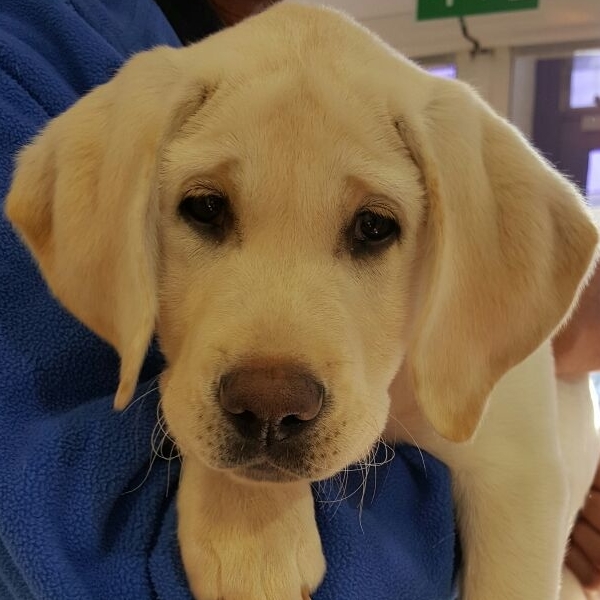 Every member of our team is given a combined corporate and social responsibility and mental health day.
This is a company-funded day to spend a half-day colunteering for a charity and the other half to spend looking after themselves. Tim Comer, Dispensing Optician and Manager of our Nailsea practice, talks about his volunteering as a water sports instructor.
"I volunteer as a kayak instructor with All-Aboard, a Water sports Charity. Its aim is to break down barriers and make it possible for everyone in our community to participate in a range of water sports such as sailing, kayaking, canoeing, rowing, paddle boarding, powerboating, and other water-related activities in the beautiful and historic Bristol City Docks. Almost every Thursday, I take the over 50s kayaking. Afterwards I help with the after-school club. Occasionally I help out with cubs, scouts, and birthday parties.
I started kayaking at All Aboard by attending the over 50s sessions. Within 18 months I had attached the level of paddlesport instructor. This enabled me to volunteer as an instructor.
I enjoy my time on the water. I am able to give something back to society. Helping people to get onto the water and enjoy their time there. Volunteering is possibly slightly selfish, as I enjoy my time on the water equally!"