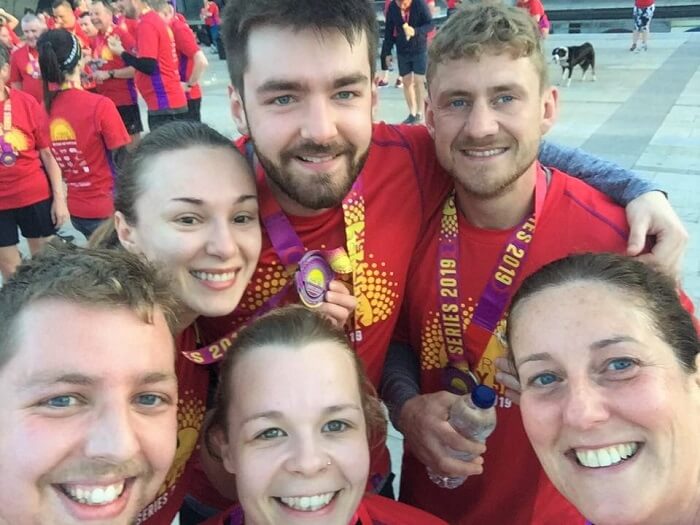 Gloucestershire opticians team support brings a ray of sunshine
Our Gloucestershire opticians team must be mad, getting up in the small hours to take part in Bristol's Sunrise City 5K race. But, this amazingly fresh-faced bunch got up early for a very good reason to show their support for Wells Road practice manager, Katie Longman pictured front, centre whose mother has pancreatic cancer.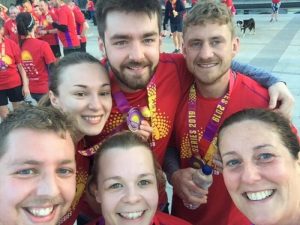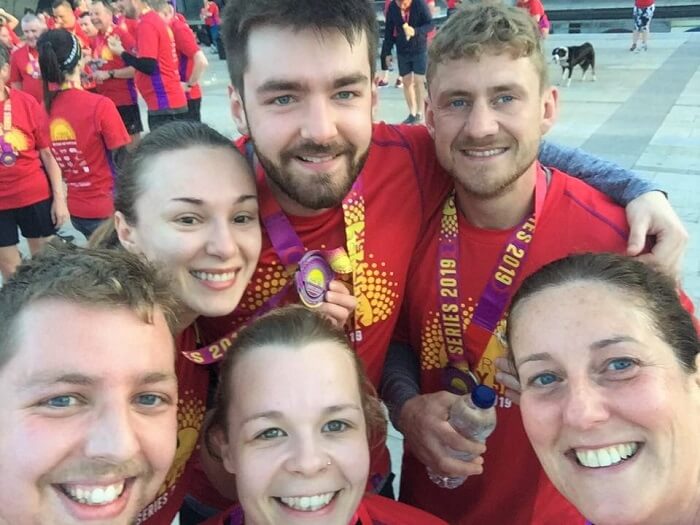 Bristol's Sunrise City 5K took place on Friday 24 May bright and early at 5am around the city centre.
'It was great fun despite the early start,' said Katie.

'It was brilliant to run as a team with my colleagues, husband and friends. I can't thank them enough for showing so much support for me and my mum.'
Connor McCann, Wells Road resident optometrist, raced to the finish line in first place with Tim Nicholson, trainee dispensing optician and Katie coming second. Director and optometrist Lynne Fernandes, Daniel (Katie's husband) and Krissy (Connor's girlfriend) ran together throughout the race and finished together in third place. To mark the occasion, they each received a medal.
For Katie, this is just the beginning. In September she's running a half marathon in aid of pancreatic cancer and has entered the London marathon ballot where she hopes to secure a place to raise vital funds for this worthy cause.
Contact our Bristol and Gloucestershire Opticians for all your eye care needs today!