Lucy's Myopia Management Treatment Story
We are one of the first opticians in the UK to offer several revolutionary new treatments, including our Myopia Management Bristol services, which can help slow the progression of myopia in children aged 6-18 by using specific contact lenses.
Following a routine NHS eye examination, eight-year-old Lucy, a patient at Lynne Fernandes Optometrists Gloucester Road practice, was diagnosed with mild short-sightedness (Myopia) and prescribed glasses by her Optometrist.
However, after about two months, Lucy told her mum, Jane, that she was struggling to see the whiteboard at school, and the optometrist suggested myopia control treatment which involves wearing special contact lenses.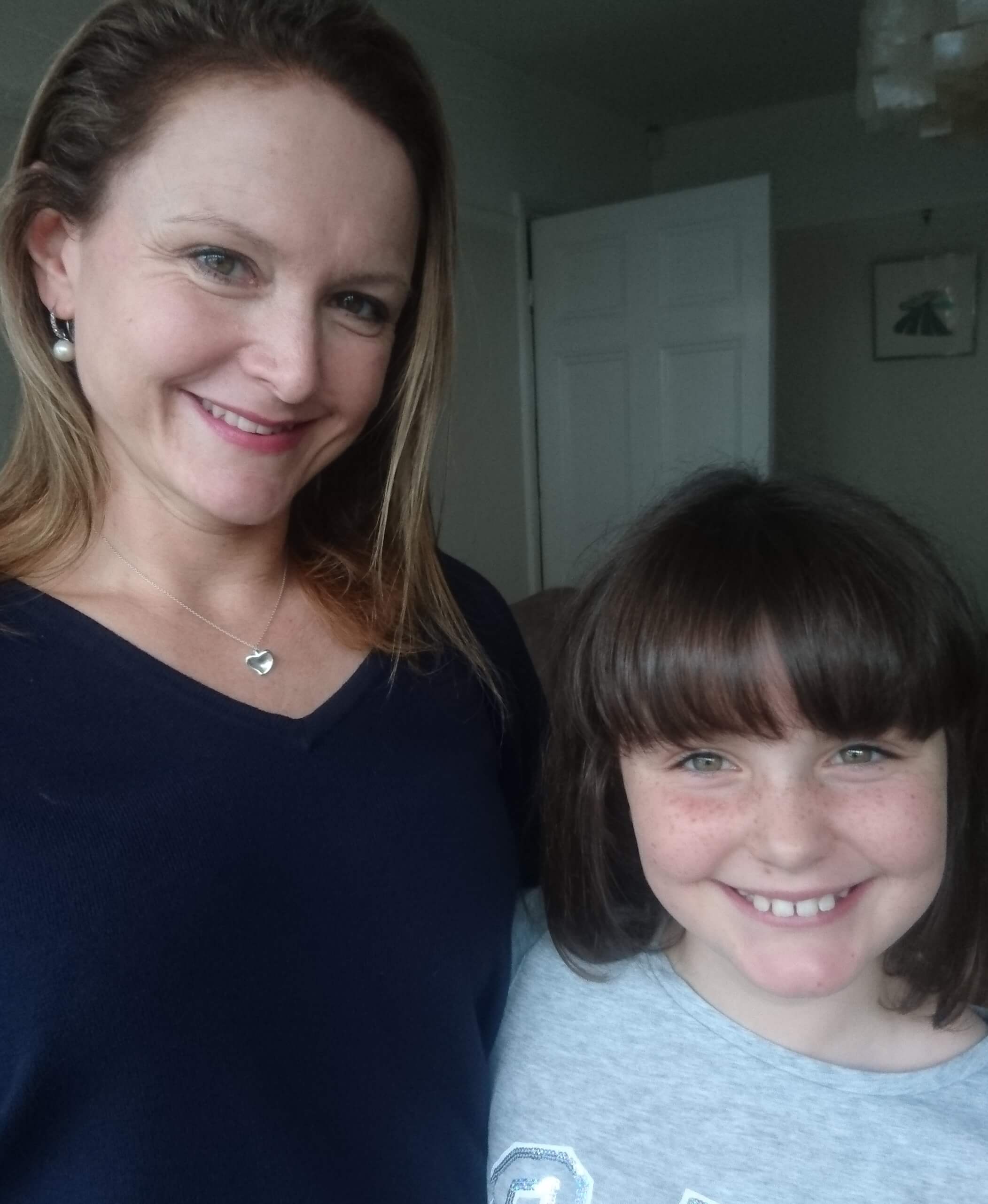 Patient Treatment of Myopia Management in Bristol
There are several lens options available; new MiSight® one-day disposable lenses are specifically designed to manage myopia progression and scientifically proven to slow it down by up to 59% over two years. Another option is overnight treatment with rigid lenses called OrthoKeratology or Ortho-K. Or you can opt for monthly disposable multi-focal soft lenses, which have shown that wearing these contact lenses during the day can reduce the growth in a child's eye by around 30%.
Jane said: "The optometrist explained the treatment and various lenses. She was really thorough. I had no idea that it was possible to slow the progression of Myopia. The fact that there's more success the younger you are when you start the treatment convinced me that we had to give it a go.
"Lucy was keen too, and she wasn't worried about wearing contact lenses. I think it helped that she's seen me putting my contact lenses in and out of my eyes for years, so it wasn't completely alien to her. The team at Lynne Fernandes were brilliant. They spent time with Lucy showing her how to put her lenses in and take them out, and patiently watched her practice until she felt confident."
After three months of wearing her daily multifocal lenses, Lucy went back to Lynne Fernandes Optometrists for her first follow-up appointment. Both Jane and Lucy were delighted to hear that Lucy's Myopia hadn't changed at all.
Jane added: "Lucy was really pleased. She's doing really well managing her contact lens wear, and we're delighted that the treatment is working. I would definitely recommend the programme to other parents. You can't put a price on your eye child's sight. For us, joining the programme is proving to be a great investment."
If you're concerned about your child's sight, book an eye examination with us. Sight tests are free on the NHS for children under 16. Or, if you would like to know more about our Myopia Management Bristol clinic services, click here.