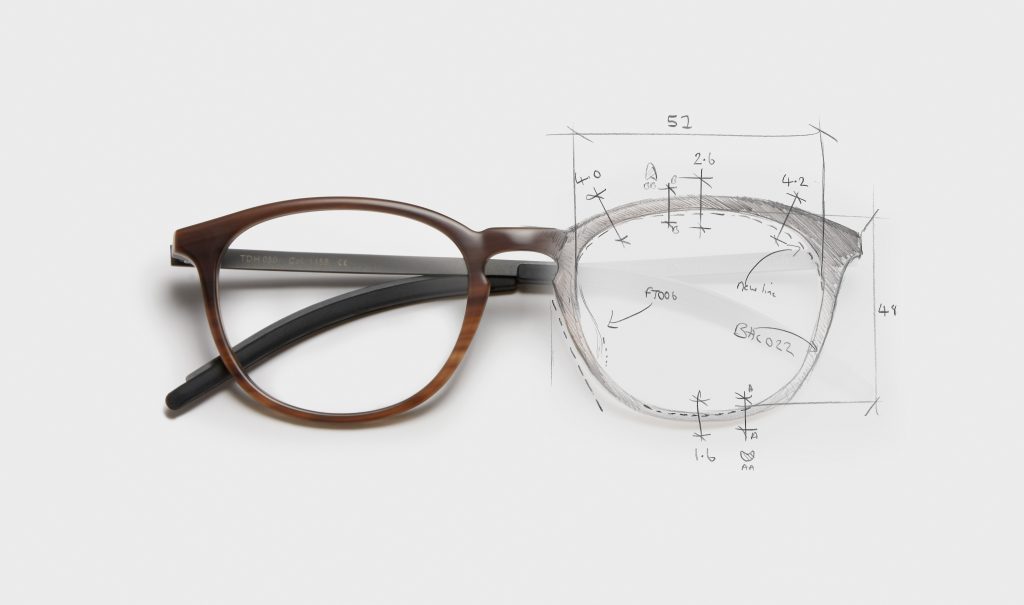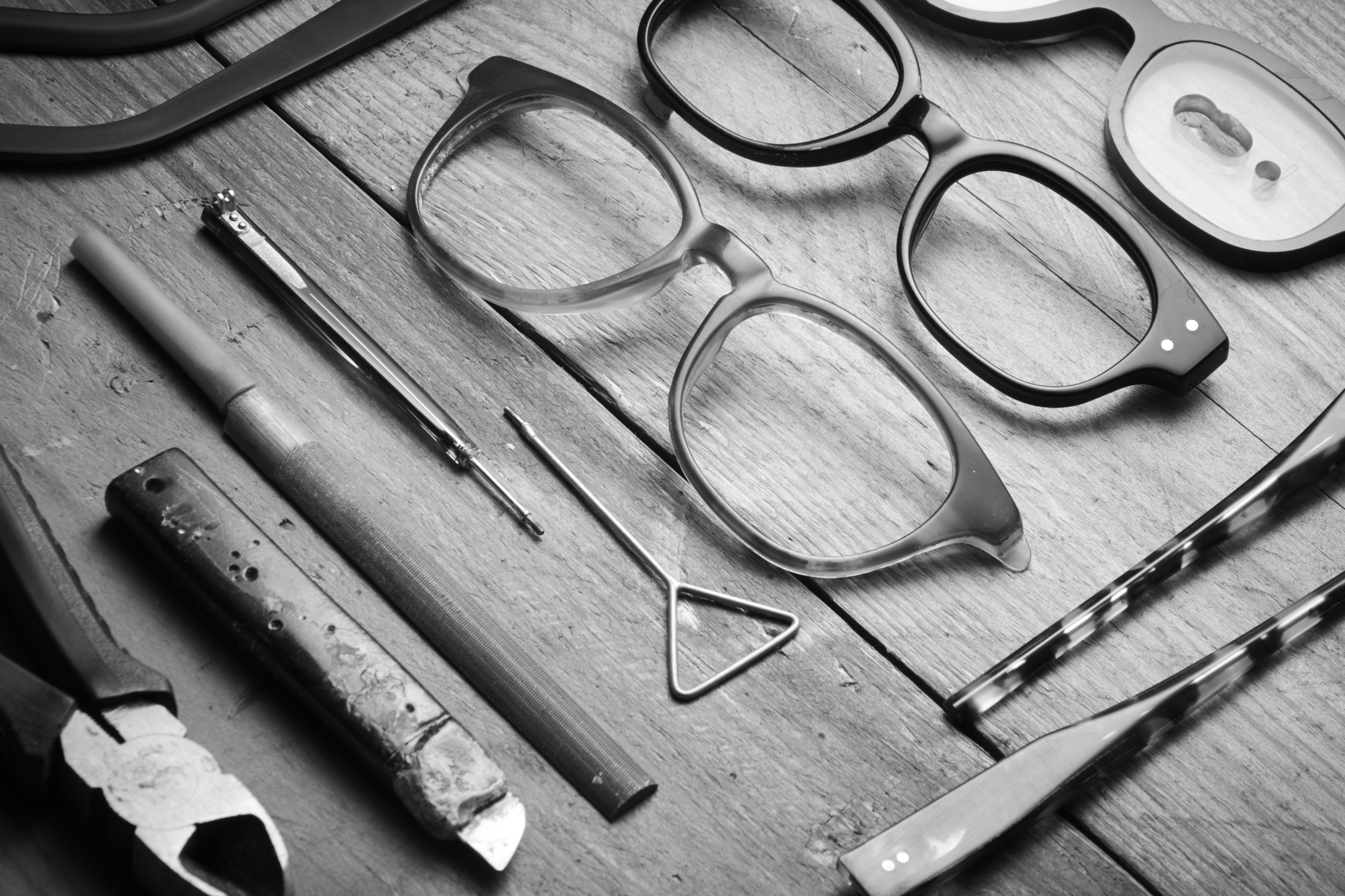 TD Tom Davies – bespoke eyewear frames made for you
Finding the perfect eyewear frames can be tricky. After all, we're all individuals with different face shapes, taste, style and eye prescriptions.
How often are you drawn to a frame because you love the style but when you try it on it's too wide or too narrow? Or maybe you're not quite sure about the colour and you prefer the colour of the frame on the next shelf? Sound familiar? Well, you're not alone and we can help.
Our latest collection of TD Tom Davies eyewear can be fully customised so you can create your glasses the way you want them. Change the colour, frame width, arm length, materials, nose clips or nose bridge – the choice is endless. And, Tom Davies bespoke offering means that your glasses are handmade to your exact facial measurements so that they fit perfectly. No more compromising!
TD Tom Davies is one of Britain's leading bespoke eyewear brands built on the principles of form, fit and function. Eyewear frames are meticulously handcrafted using the highest quality materials, principally natural horn, pure titanium and cotton acetate. The finished product is glasses that are truly unique to you, elegant, light weight and extremely comfortable to wear.
There are three options within the collection including the TD Tom Davies bespoke service.
Ready-to-wear. Stylish frames handcrafted in pure titanium and acetate to suit every face shape and available in a variety of colour options.
Custom. Choose a frame from the 'ready-to-wear' range and make some small changes such as the colour, finish (matt/polished), arm length, etc. All to suit your taste and style.
Bespoke. As detailed above you create the frame you want from a range of styles, shapes, colours and materials. We'll take your facial measurements so that they are handmade to fit perfectly. This is also a great option if for example, you have a high prescription and you want to hide the width of your lenses by increasing the frame thickness. Talk to our expert team about the options and we'll help you create your perfect glasses.
When you order your custom or bespoke frame, Tom Davies will send you a email (if you like and no it's not for marketing don't worry!) with a video of your glasses as they are being crafted so you can see what stage they're at and follow the process. How cool is that?!
Finally, for an added touch of luxury and individualism you can have your name engraved discreetly on the inside of the arm of your custom or bespoke frame making your TD Tom Davies glasses truly one-of-a-kind!
Book your eye appointment today and we'll help you find Tom Davies glasses that are made perfectly for you.