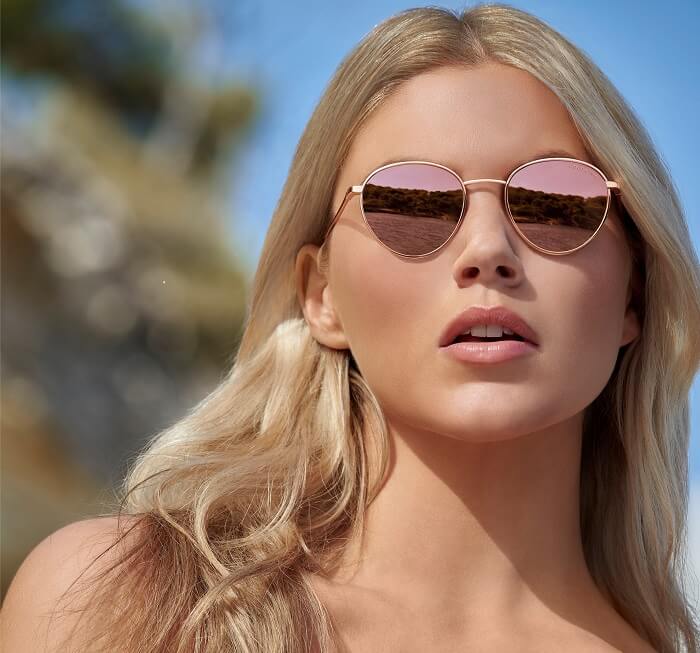 Protecting your eyes this summer
Most people know the sun's rays are bad for our skin. So, you've probably got your sun cream and maybe your hat ready to enjoy some lovely sunny days – fingers crossed! But did you know they're just as bad for our eyes? So, it's important to wear protective eyewear to shield your eyes from the sun's ultraviolet (UV) rays.
Some of the sun's effects on eyes include:
Skin cancer: the skin around your eyes, including your eyelids, is very sensitive to sunlight. And nearly 10% of skin cancers are found near the eyes.
Cataracts: a clouding of the eye's lens that can blur vision. An estimated 20% of cases are caused by extended UV exposure.
Macular degeneration: resulting from damage to the retina that destroys central vision.
Pterygium: a tissue growth on the white part of the surface of the eye.
These eye conditions can be prevented by wearing sunglasses with UV protection.
What protective eyewear should I buy?
Look for sunglasses that provide 99-100% UV absorption of both UVA and UVB rays or those that say UV 400 on the label. They should also have the CE or kitemark logo, to show that they have been approved for sale in the EU.
Our collection of this season's sunglasses has been carefully curated to give you that 'wow' factor. Coupled with specialised sunglass lenses and you'll protect your eyes and look good in sunglasses you'll love to wear!
Choose from:
Maui Jim - Created on the Hawaiian Islands to make the colours shine. Featuring premium polarizedPlus2® lens technology.
Oakley - High-performance eyewear for sports enthusiasts.
Ray-Ban - The face of cool for over seventy years and famed for its timeless 'aviator' sunglasses.
Cocoa Mint – Contemporary and infused with chic sophistication.
Land Rover - Stylish, innovative quality. Perfect if you live for the outdoors.
You decide - If there's a specific frame you love, we can fit it with sunglass lens for you!
The right lenses for you
Personalise your sunglasses with lenses to suit your lifestyle and individual style. Transitions® lenses adapt from being clear while indoors and fully dark in the brightest sun. Great if you're light-sensitive or if you don't want to carry glasses and sunglasses around.
On-trend, mirrored lenses create an ultra-stylish look with a sporty feel and look great in this season's 'must-have' frames.
If you need protective eyewear sunglasses for driving or for outdoor activities like water sports, then Xperio® Polarised lenses are a great option. They eliminate glare, enhance colour and contrast, whilst protecting the eyes from damaging UV rays.   See the difference in the images below.

When should I wear sunglasses?
You should wear sunglasses whenever you're in strong sunshine for longer than 10 minutes. From mid-April until the end of September the levels of UV rays are three times higher at midday than they are during the winter and the levels of UVB during the summer can be as much as ten times higher.
If you would like more information on UV protection our experienced Bristol opticians team can help. Book your eye appointment online or call us today.